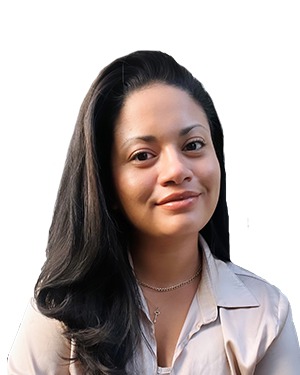 An NYC native, Denise has spent almost half of her life living in Connecticut. From Stamford to Darien to Norwalk to Bridgeport, Fairfield county is considered her home. Graduating from SUNY Purchase College in 2017 with a Bachelors in Biochemistry and a minor in psychology, Denise has dedicated several years of her life to the medical and mental health field. From working in the microbiology lab of St. Vincent Hosiptal, to the front lines of the COVID pandemic to volunteering bedside at Smillows Cancer hospital, public service is something Denise holds near and dear to her heart.

Real estate has been a passion of Denise since age 17 when she first relocated from NYC to Stamford right after high school. She found her first townhouse rental in Darien CT. Since then, Denise has been passionate about connecting people with their dream homes.

When Denise isn't connecting clients to their dream homes, she spends time with her 5 year old son, Charles. She designs one of a kind hand-crafted jewelry for clients and brings to life a unique vision. Working in the jewelry industry & real estate connects Denise with people of all diverse backgrounds and communities. She is excited to get to know you and understand your goals, then strategize with you on how to achieve them.