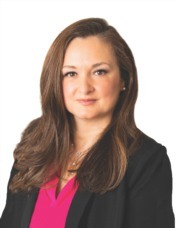 Why should you choose to work with me? Because I am passionate about real estate and I will work tirelessly to ensure the entire process is positive and easy. I have a proven history of getting things done successfully. I am honest, resourceful, personable, bilingual, client centric and empathetic to the stress, logistics and emotions involved when moving locally, from New York City or abroad.
I relocated internationally to attend graduate school in the US. I worked for +20 years with international sales and business development in New York City where I developed my exceptional sales, negotiation, business development and marketing skills. I relocated to Weston, CT when I got married, and my husband and I purchased, renovated and sold multiple personal real estate properties in the past 14 years. I have also managed a rental property for several years. 
These experiences raised my interest in becoming a licensed real estate agent to help others buy, sell, and rent real estate of all magnitudes. Being a mother of three children and an active member of the local community has allowed me to develop a good understanding of Fairfield County and can speak to each town's strengths and weaknesses including anything from the local real estate market trends to schools, dining, shopping, and sports. I enjoy playing tennis, paddle and kayaking when possible, and also love trying new restaurants. 
I am very involved in my community. I have been a "room mom" for the school PTA, Grade Chair, member of Weston's Women's League, and I am involved with my children in extracurricular organizations including soccer, hockey, tennis & swimming.
I am happy to be a part of the Vanderblue Team at Higgins Group. I feel that they are in the forefront of what real estate is all about: community based and really caring, offering up to date marketing strategies, commitment to excellence and family values. 
I have been there and I am here to help you achieve your real estate goals by helping you find your dream home, upsize, downsize, invest or make a lifestyle change at the best possible deal! I got you from here.
Education: 
Master of Arts in Adult and Higher Education- University of Texas at San Antonio | San Antonio, Texas
Bachelor of Arts in International Business- Autonomous University of Nuevo Leon | Monterrey, Mexico
Bachelor of Arts in Political Science- Autonomous University of Nuevo Leon | Monterrey, Mexico
Graduated Summa Cum Laude