Kelsey O'Connor
Realtor, Director of Operations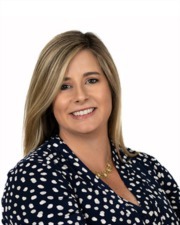 "Building Relationships through Real Estate."
With an extensive background in hospitality and a passion for people, Kelsey has laid a foundation to truly meet the needs of her clients. She graduated from the University of Florida and spent many years working in the hospitality industry. She utilizes the skills she obtained to connect with her clients and build authentic relationships. Kelsey's intuitive nature drives her to go above and beyond to ensure that her clients receive the quality service that they deserve.
Kelsey moved to Fairfield over four years ago to be closer to her family, and fell in love with the community. She spent 7 months traveling the country with her Fiance in a van seeing over 40 states and countless National Parks.  In her free time Kelsey enjoys spending time with her niece and nephew, hiking, CrossFit and exploring all that CT has to offer.   
Whether you are looking to buy, sell or rent, Kelsey's positivity, professionalism and persistence will ensure that you get results.