My Personal Advice for Your Urban to Suburban Journey!
Posted by Nicole O'Reilly on Wednesday, August 16, 2023 at 11:32:43 AM
By Nicole O'Reilly / August 16, 2023
Comment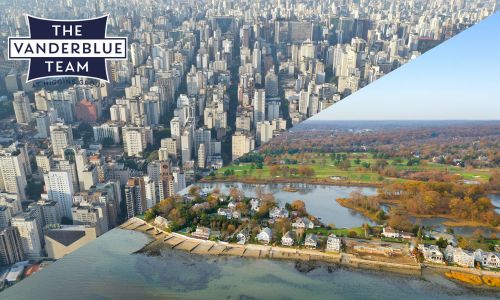 Like many folks, my family and I fled the city during the pandemic to seek shelter in Westport, where I grew up. Come the end of August of 2020 we realized that we needed to start looking at houses. We took 2 weeks, looked at 8 houses in several different towns and finally found our current home. Like most folks who bought during the pandemic, our home had one open house, that yielded 7 offers, resulting in a best and final ending.
Now, having grown up in the area I had an idea of where we as a family should land in order to create a new life that works well for all of us but the majority of our sphere that fled the city and scattered themselves across Faifield County weren't so lucky. Here are things to consider:
1) Find an agent/team that is really embedded in each town and who can really help you find the place that fits you and your family best. Like in NYC, not only does each town have its unique personality but within each town neighborhood you will find differences as well. Having an agent who can speak to these nuances will land you in the right spot
2) Pre-pandemic shopping, you probably were looking at everything through a vacation/weekend escape lens. Don't forget to adjust that vantage point to be what would be best for you in daily life.
3) As important as commute time is, looking one more town down the train line could be the difference between night and day, be open minded about this.
4) Research towns in addition to the guidance you get from others. Read the town paper, look up the local social clubs and their activities, check out each towns government website…learn the towns focus and vision and you will better understand the community. Community is everything.
5) Get involved in your community and create the life you dream of.