Article by Dana Epstein Altman
Originally published in Fairfield Lifestyle
When it comes to the current state of the housing market, it remains predominantly a seller's dream. Demand is still fiercely outpacing supply with inventory at an all-time low. In Fairfield, the total number of Single-Family listings in 2021 was down about 50% and the number of sales were down 15% compared to 2020—both largely due to lack of inventory.
If you're a buyer, this is quite a conundrum. With fewer listings and rising prices, there's an undeniable need to get creative. Enter Julie Vanderblue. "The best way to help a buyer is to showcase the potential of a house they may have overlooked," explains Vanderblue, CEO of the Vanderblue Team at The Higgins Group. Whether a home is deemed too small, too old, or not esthetically pleasing, Vanderblue and her team are pros at finding properties with good bones. When a house has a solid foundation to work from, buyers can begin to understand the untapped magic that awaits.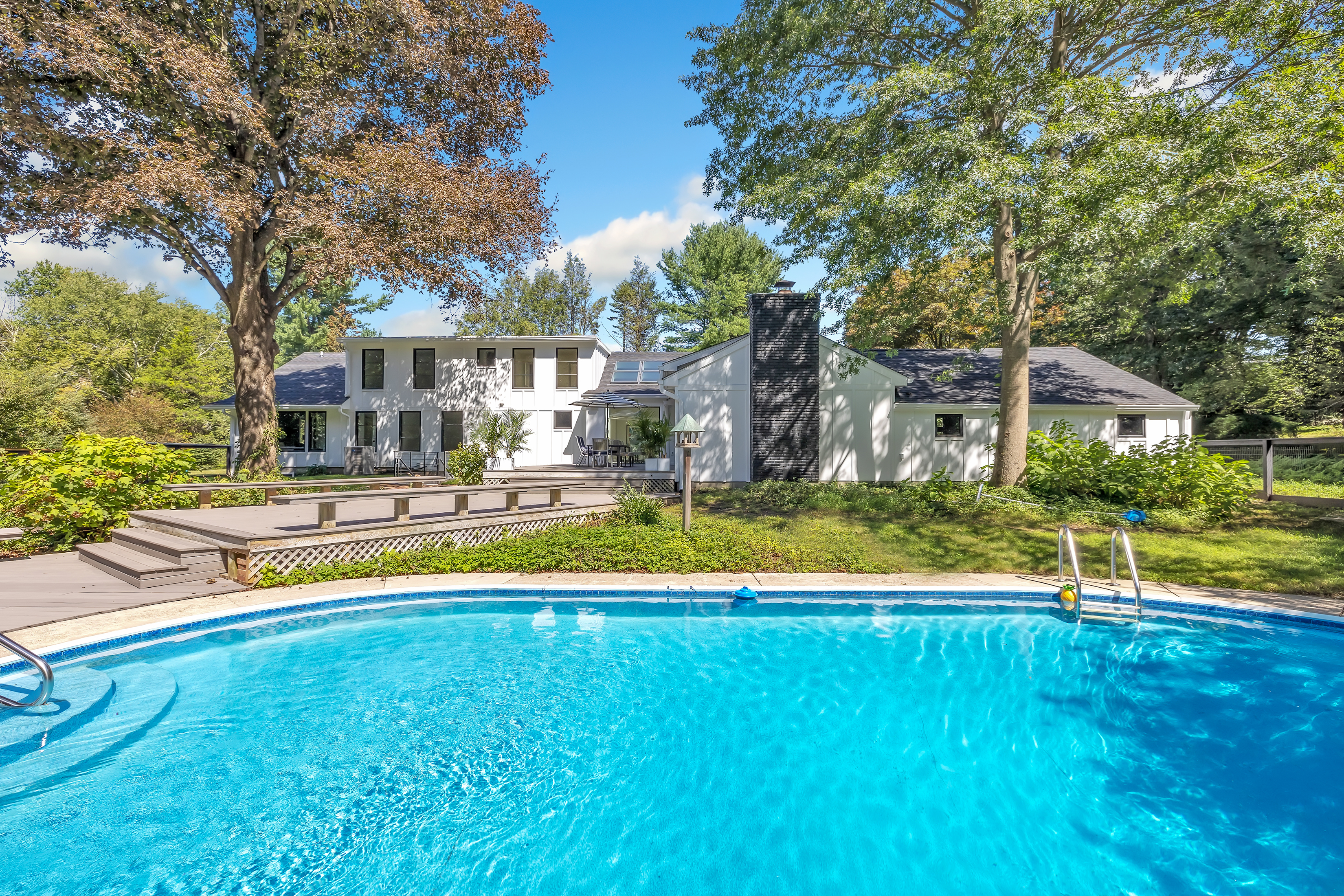 Most recently, Vanderblue assembled a team of builders, architects, and designers to turn a 2,571 square foot cape cod ranch built in1952 into a completely remodeled, expanded & renovated home. Modern influences, a carefully curated floor plan, the perfect use of light, and top-quality materials make 2145 Burr Street look and feel like brand new construction. This 4,000+ square foot stunner is set privately on over 2 magnificent acres with wonderful outdoor spaces for entertaining around the pool. Vaulted ceilings, walls of glass, floor to ceiling fireplaces, and oversized skylights that bring the outdoors in are just some of this home's extraordinary artistic features. Modern but comfortable. Private yet approachable. Vibrant yet tranquil.
Designer Bob Costanza of Homeboys helped bring the creative vision to life. "This home is not about the square footage, but rather about a certain lifestyle. It was designed for a buyer who appreciates culture and art with visually creative surprises everywhere you look," explains Costanza. "Every room is unique on its own yet there's a thoughtful synergistic harmony throughout."