Many buyers that purchase in 2022 are now faced with which improvements are worth doing on their new home. As David Steckel, home expert at Thumbtack, puts it, "Home renovations seem to be top of mind right now." He's right: But exactly what renovations do these homeowners have up their sleeves? Here's what home improvement projects experts say will be trending in 2023.
1. Energy Updates
Updates that improve a home's energy efficiency are primed to surge in 2023. The reason is twofold: First, these home improvements reduce energy and utility bills – offering a much-needed reprieve.
Second, there's the Inflation Reduction Act to think about. The legislation passed in August offers up a slew of tax credits and other incentives for Americans who go green, so many will be looking to capitalize on these money-saving opportunities before they run out.
For those looking to increase their home's energy efficiency, experts say the options run the gamut. Some homeowners will opt for better insulation, better windows or smart thermostats, while others will choose to install electric vehicle chargers or solar panels. In the last year, Thumbtack alone has seen a 33% spike in solar panel installations booked through its platform.
"A typical electric bill for our house was $350 per month, and after installing solar panels, it's now down to $18 month," says Victor Body-Lawson, founding principal at architecture and planning firm Body Lawson Associates in New York. "Plus, there are federal and state incentives now, as well as new tax incentives, which reduce the upfront cost of solar power and other similar projects."
Homeowners will also move to reduce water consumption in the new year, too. This can be done by installing low-flow toilets and showerheads or through careful landscaping changes, like swapping traditional grass lawns for xeriscaping or native plants.
"Grass lawns require a significant amount of upkeep and maintenance in the form of watering, mowing, fertilizing, aerating and weed control, which all adds up very quickly," says Duncan Cruickshank, pre-design operations manager at online landscape design company Yardzen. "The same goes for water-guzzling plants that require significant water usage to keep them looking good."
In the last year, Yardzen has seen a 66% increase in requests for lawn replacements, according to its CEO Allison Messner. "We expect this number to be even higher in 2023," she says. If you're worried about paying for these updates, check with your city. There'sa chance they may be able to help offset them at least partially. "Many governments and municipalities in drought-prone regions offer incentives for installing drought-tolerant landscaping," Cruickshank says. "From lawn removal rebates to rebates for swapping in water-saving equipment, it's always worth checking out your local municipalities and adjacent organizations and agencies that might bring down your costs."
2. Bathroom and Kitchen Updates
Bathroom and kitchen updates have long been renovating favorites. Not only do they deliver high returns on investment (minor kitchen remodels have the third-best renovation ROI of all projects, according to Remodeling Magazine), but they're also impactful updates that improve a home's look and function.
"Renovating a home's kitchen is always a fan favorite, because it's a space that we occupy often – whether we're busy preparing food during the holidays or gathering with family for Sunday brunch," says Elizabeth Krueger, owner of Elizabeth Krueger Design in Chicago.
Kitchen renovations have also been particularly popular in the post-pandemic period, as more and more Americans continue to work from home.
[ READ: How to Update Your Kitchen Cabinets without Replacing Them ]
As Koda Wang, co-founder and CEO of renovation platform Block Renovation, explains, "The pandemic has fundamentally shifted lifestyles. When working from home, people are spending more time in their kitchens and using their bathrooms more often. We're seeing more and more people transform their bathrooms into relaxing spa-like spaces where they can unwind after a long day and kitchens into increasingly social spaces where they can host – and maybe take the occasional Zoom."
3. Cosmetic Updates and Necessary Repairs
Inflation is high, and many consumers are cash-strapped, so high-dollar projects? Those just aren't possible for every homeowner. For those on tighter budgets, experts say a key home improvement trend in 2023 will be about making repairs – often, ones that were put off or delayed due to contract backups or supply chain delays.
"We've actually seen a major spike in demand for repair and maintenance projects that went ignored," Steckel says. "These projects include small fixes like switch and outlet repairs, emergency plumbing and duct and vent repairs." Homeowners will also spend money giving their homes minor facelifts – making small but impactful updates that improve the home's aesthetic and feel. "New kitchen finishes and appliances, as well as painting and lighting improvements throughout homes, will be a focus in 2023," Body-Lawson says. "While painting is becoming expensive, it's still a great value in terms of benefits and cost."
4. Addressing Natural Disasters and Climate Change
From hurricanes and wildfires to earthquakes and floods, the number of disaster events has risen steeply in recent years, putting more and more homeowners – and their properties – at risk.
"Unfortunately, climate change and global warming are driving more maintenance and repair projects right now," Steckel says. "From extreme weather to natural disasters, 42% of homeowners say they have undertaken a home improvement project due to climate challenges."
In 2023, experts predict consumers will continue making home improvements to protect their homes from these events and make them more resilient in the long term. This might include raising properties located in flood zones, adding hurricane windows in coastal communities or updating landscaping with fire-resistant options.
5. Expanding Outdoor Space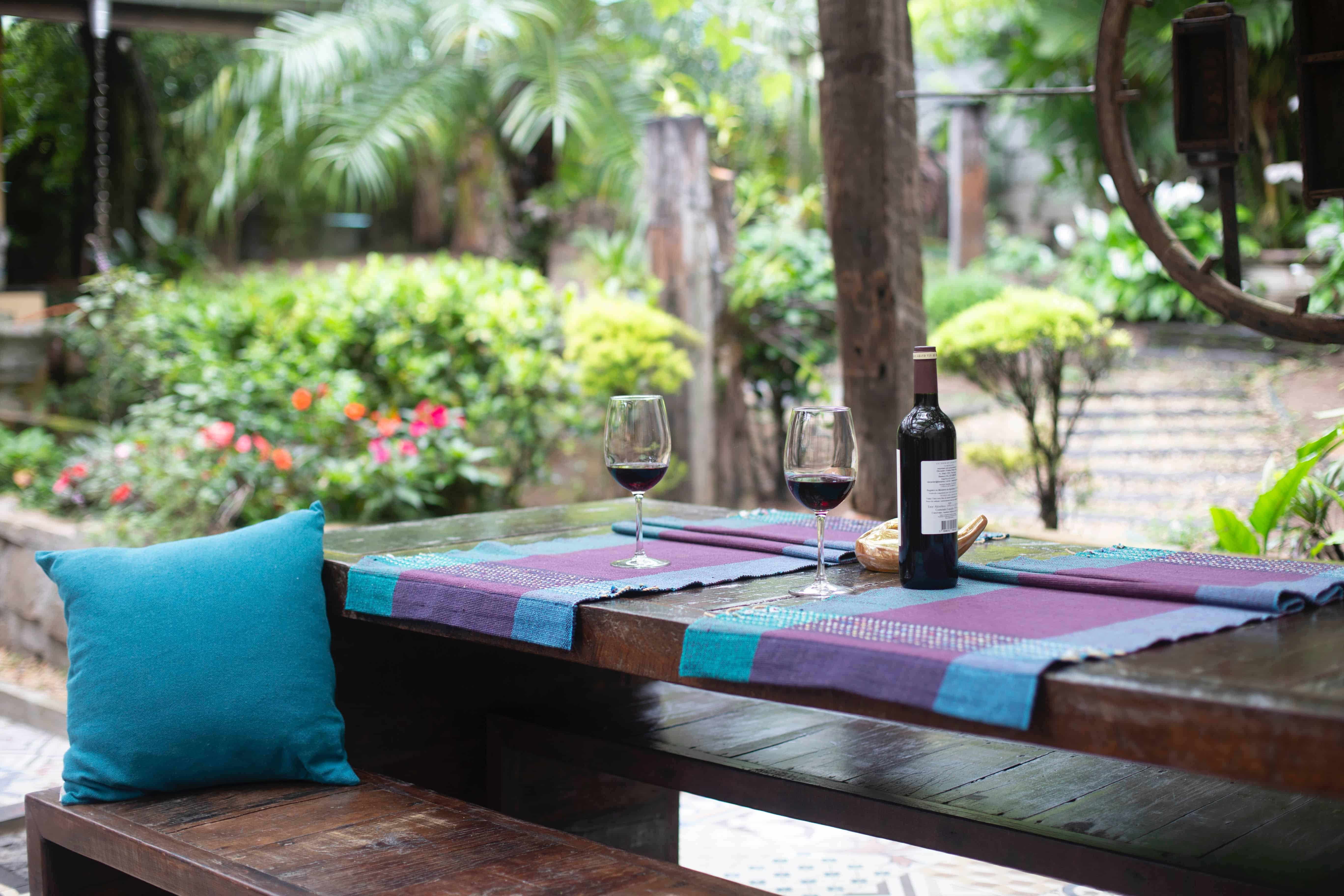 Finally, experts say, homeowners will be looking to maximize their outdoor spaces and make way for more useful, functional spaces there.
"After spending a few years at home, a lot of homeowners are seeking outside experiences," Krueger says. "We're not only seeing more money spent on travel but also a continued interest in renovating exterior spaces of the home. This might include the addition of a deck, patio or porch for entertainment and relaxation purposes." Fire pits, outdoor kitchens, hot tubs and entertaining areas are also popular choices. Small, habitable sheds are big, too – particularly ones with a dedicated purpose.
"During the pandemic, we saw a surge in requests for what we call modern sheds – sheds that are purpose-built for functionality like a creative studio, work-from-home office, kids' play area or wellness space," Messner says. "We expect this trend to continue into 2023 as people are modifying their existing homes to find new ways to love them and get more utility out of overlooked space."