Thinking about your next chapter? ...or a potential lifestyle change for yourself or a loved one?
Relocating can prove to be an emotionally and physically challenging process ...at any age! Whether you or a loved one are considering right-sizing to a new home, modifying an existing home, or moving to a 55+ Community, or other senior living option… Our Senior Lifestyles real estate professionals and partner network are here to help with specialized skill and training to simplify the transition. If selling is in your future, our team will market your property at the highest level to maximize the value of what may be your biggest asset...your home!

SERVICES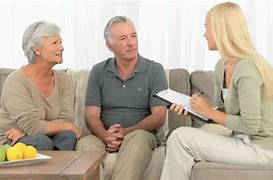 Senior Lifestyles services include:
✔ Consulting with you regarding your lifestyle goals and learning about your individual preferences and timing
✔ Exploring next steps for you or a loved one, and if desired, suggesting specific home options for purchase or lease including:
a smaller home or condo
Ranch style and other one level living
multi-generational and "in-law" options
active 55+ communities
senior living communities
✔ Providing a one-stop, comprehensive relocation resource with our trusted partner network of professionals in Real Estate Law, Home Inspection, Contractors, Insurance, and more.
✔ Collaborating on a customized transition plan to save time and money while minimizing the stress inherent to the moving process.
Go beyond the google search and work with the team that knows the area best.
Meet Our Senior Lifestyle Experts!